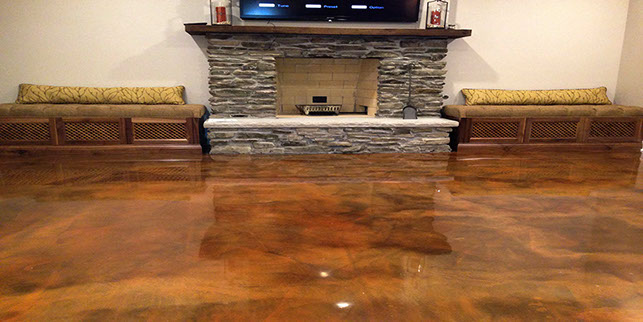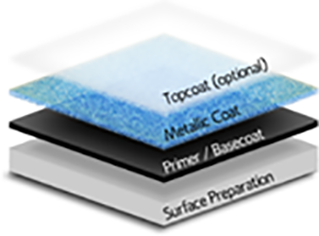 What is the Process?
We first use a diamond grinder to create the necessary profile for adhesion. Holes and cracks are filled in with a special paste epoxy filler. If needed, a moisture barrier coat is applied. A black primer coat is applied to serve as a canvas for the translucent metallic coat. The metallic pigment coat is applied in a manner that allows the colors to flow into the marbleized pattern. In the final step, a clear top coat is applied to enhance the durability, smooth the texture, and give a semi-gloss or matte finish to your floor.
The total projected thickness is 30-35 mils (less than 1/8 inch).


Scroll on the pic. to show more PDF samples.